DME Inc. maintains an extensive inventory of gaskets and bolting hardware to fit both standard 150# ANSI B-16.5 flanges as well as Caterpillar, Cummins and Detroit flanges. For many exhaust system installations the standard non-asbestos and wire reinforced graphite gaskets meet the temperature requirements. DME now stocks reinforced mica gaskets for higher temperature applications up to 1650ºf. Like all DME products, gaskets and nut, bolt and gasket kits are available in custom sizes and materials. Contact our sales department with your requirements.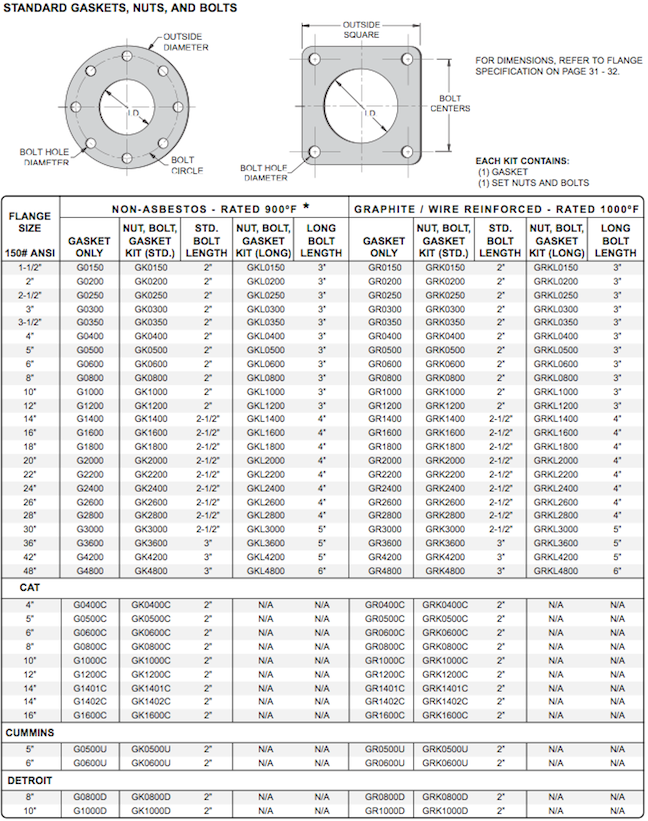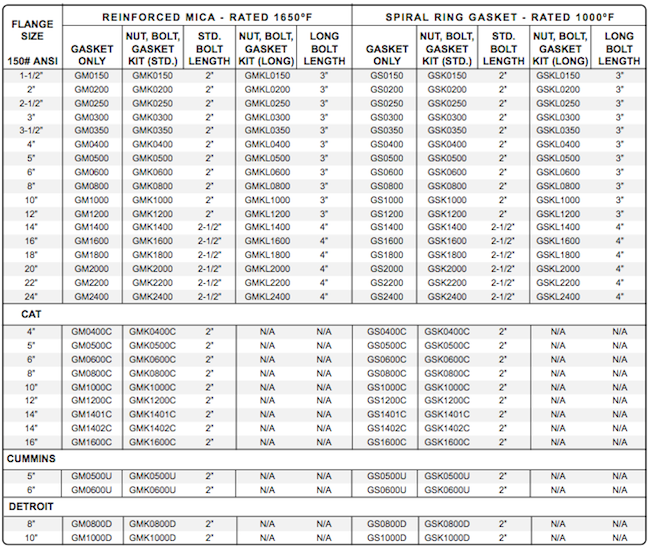 Notes:
Standard Bolts are to Join two 1/2″ Thk. Flanges
Gaskets are Full Face WIth Bolt Holes 1/16″ Thk. Std.
Bolts are Carbon Steel ASTM A307 Grade A.
Studs may be Furnished in Lieu of Long Bolts.
For T-304 S/S Bolts, Add "H" to the End of the Part Number.
A Kit Contains:
• (1) Gasket
• (1) Set Nuts and Bolts
* – 900 Degree Rating is for Exhaust Service Only